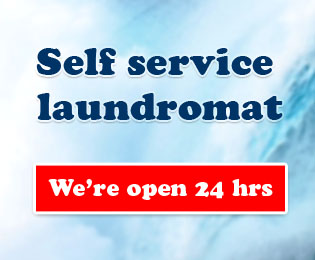 Based in the center of McHenry, Illinois, backing onto the Fox river, Whales Wash is a self-service laundromat that is open 24 hours a day and 7 days a week.
With parking facilities right in front of the store, you can drop by, throw in your laundry, and go enjoy yourself whilst your laundry runs circles in our state of the art washing machines.
It has never been easier to get your dirty laundry cleaned.